Fanta: Interactive Gaming Drives Chinese Youth Engagement
Fanta is a global brand of fruit-flavored carbonated soft drinks which is part of The Coca-Cola Company. Coca-Cola started doing business in China shortly after the 'reform and opening' in 1978 and established its first bottling plant in Beijing three years later. By April 2012, Coca-Cola celebrated the grand opening of its 42nd bottling plant in the northeastern city of Yingkou. It is one of the most successful Western multinational companies operating in China with ambitious plans to invest four billion more dollars in China over the next three years. The Coca Cola Company markets a variety of brands in China including Coca Cola, Minute Maid and Fanta.
Challenge:
Like in many parts of the world Fanta competes head-to-head with Pepsico's Mirinda brand. Fanta needed to differentiate itself in the Chinese market from its foreign rival through increasing its brand recognition among Chinese consumers – particularly in the youth consumer segment.
Solution:
By partnering with Ogilvy in China, Fanta launched an online campaign titled, "Ninth Class" in April 2011. The name refers to the common understanding that Chinese students take eight classes on a typical school day and Fanta's "Ninth Class" provides an outlet for young internet users to learn from playing online games. On the Fanta China website, visitors watch an "Orange Man"(a man dressed in an Orange fruit suit) toss oranges into a big bowl. Visitor participants guess how many oranges can fit in the bowl before the bottom orange squeezes out juice from the increasing pressure. Lucky participants could win prizes as much as ¥9999 (over $1500). Traditional advertising via TV commercials and real life exhibitions ran alongside the online interactive gaming campaign. For a better understanding of how it all worked, view the video summary below: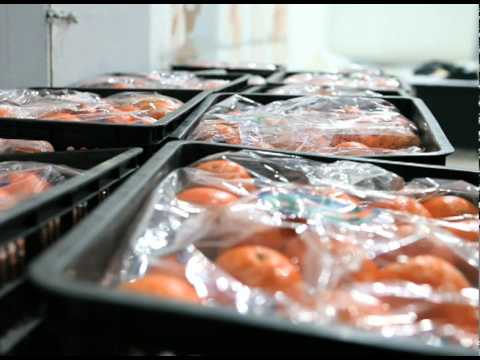 Result:
Fanta's "Ninth Class" was widely viewed. Over four million people participated in the game on its website. Fanta's brand name recognition increased significantly as news of the campaign spread widely through Chinese online and offline media. The association between the oranges used in the campaign and Fanta's orange soda also helped reinforce the Fanta brand among Chinese consumers.
The China Observer View:
Chinese youth are avid gamers, and often spend their free time in Internet cafes or gaming on their mobile phone in their free time. Students use gaming as a way to escape the high-pressure learning environment as they work tirelessly to acheive high scores on the national college entrance exam. Recognizing this cultural trend, Fanta and Ogilvy delivered an impactful interactive campaign for young Chinese consumers. Other companies seeking to engage the youth consumer segment should also consider incorporating online games into their digital marketing strategy. Fanta's "Ninth Class" showed that by being attuned to the local nuances of contemporary Chinese culture marketers can come up with creative strategies to engage consumers online.