WSJ Ranks China's Top Companies in 2010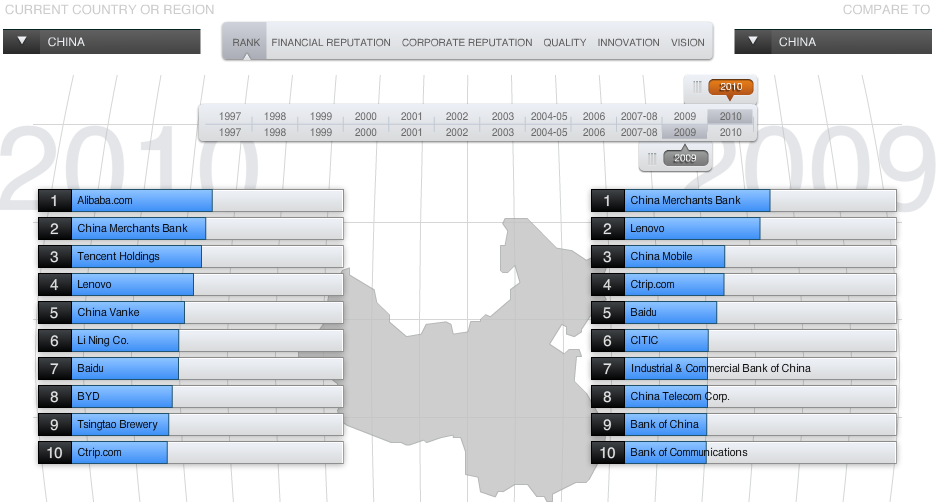 For those of you who have not yet stumbled upon the Wall Street Journal's Asia 200 Interactive map, please check it out here. The interactive map allows you to compare the top ranked Asian companies with one another across a series of categories ranging from 'financial reputation' to 'level of innovation' to 'perception of quality' in addition to others.
—————————————————
Did you like this post? Subscribe to The China Observer blog via Feedburner RSS.
All you need to do is copy and paste the above link into your RSS reader (ex: Google Reader) and you will receive the latest observations from China the second they are published online. Thank you for reading The China Observer blog.